After dying to see Snow White and the Huntsman for several weeks, my dream came to fruition last night. It appears I wasn't the only one with my sights set on this movie. Snow White and the Huntsman is, thus far, the 4th most popular film released in 2012.
In all honesty, I got more than I bargained for. Full of fairies, special effects action, dwarves; From the very beginning, the movie was sharp, eccentric and attention-grabbing.
It is never surprising to see Charlize Theron pull off a stunning performance. She is an actress with multi-faceted talents and has filled varying roles with grea
t success from Sweet November to Monster.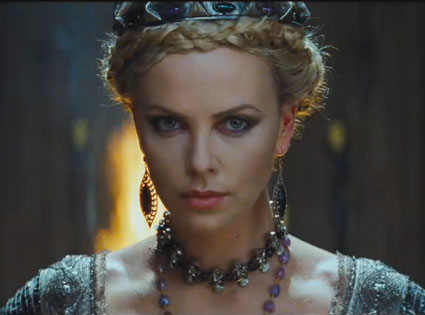 It was a surprise, however, to witness the
best performance I have yet seen by Twilight's Kristen Stewart. To hear the groans from the audience as she appeared reaffirmed critics have not been kind to her. This role, however, was
challenging and she was beautiful, delightful and believable.
Additionally,
Chris Hemsworth, best known for his leading role in Thor, had never-seen emotional extremes- and he nailed them. A few dazzling moments left the audience entranced by his conflicted character.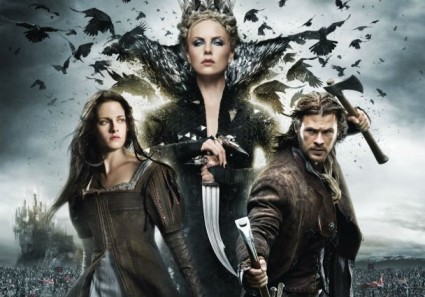 As this film was based on a childhood-cherished fairy-tale, there were several lessons to be drawn from the experience. I've listed seven below:
1. Darkness cannot extinguish even the tiniest of flame.
2. Courage is required to create a better world.
3. A happy song can help to soothe the soul after recollection of hardship.
4. Purity and innocence is a beautiful thing.
5. Sacrifice is honorable.
6. Power comes at a price.
7. It's never too late to change your fate.
This movie may not be for everyone, but my group enjoyed it. I'd love to hear your opinions below.
Jessi